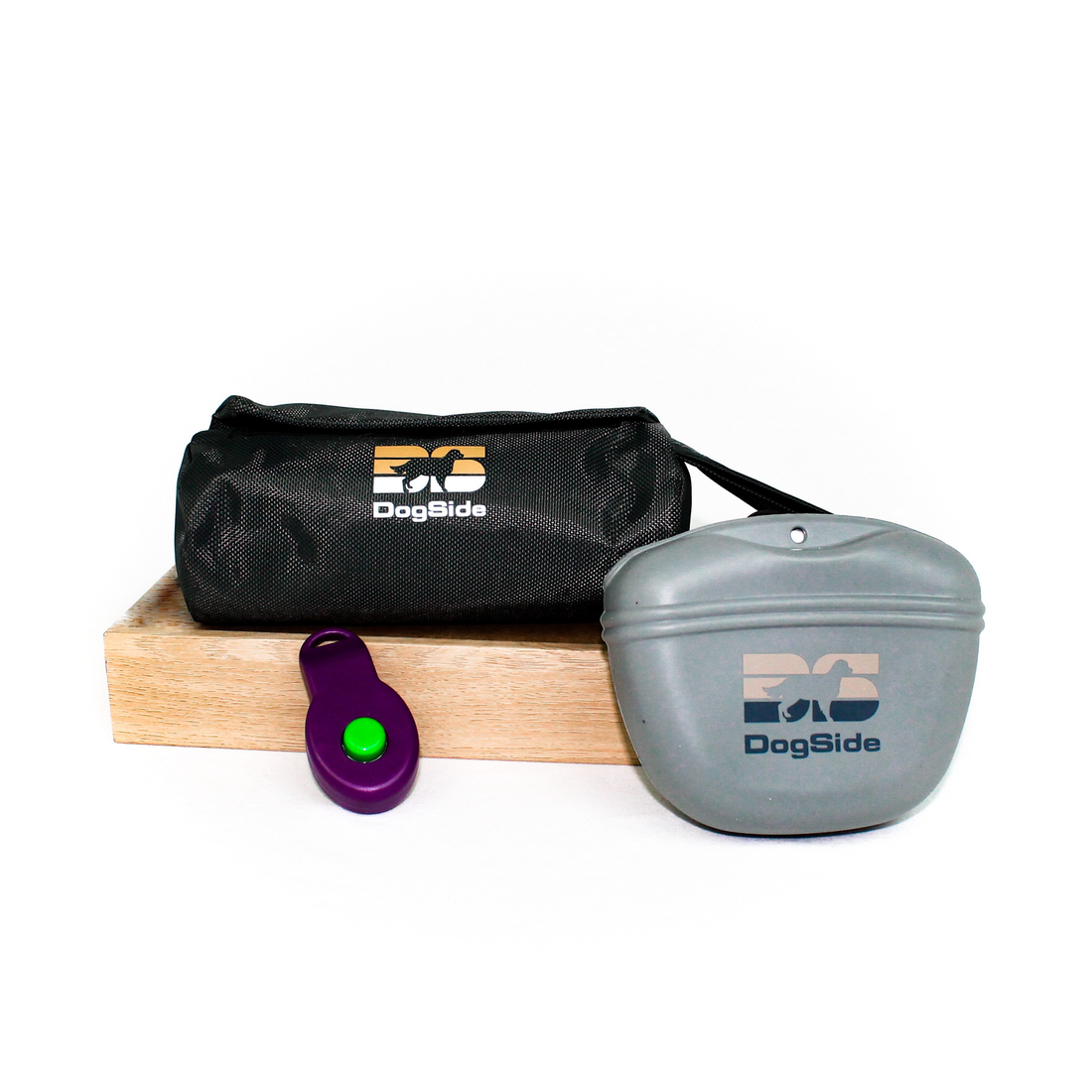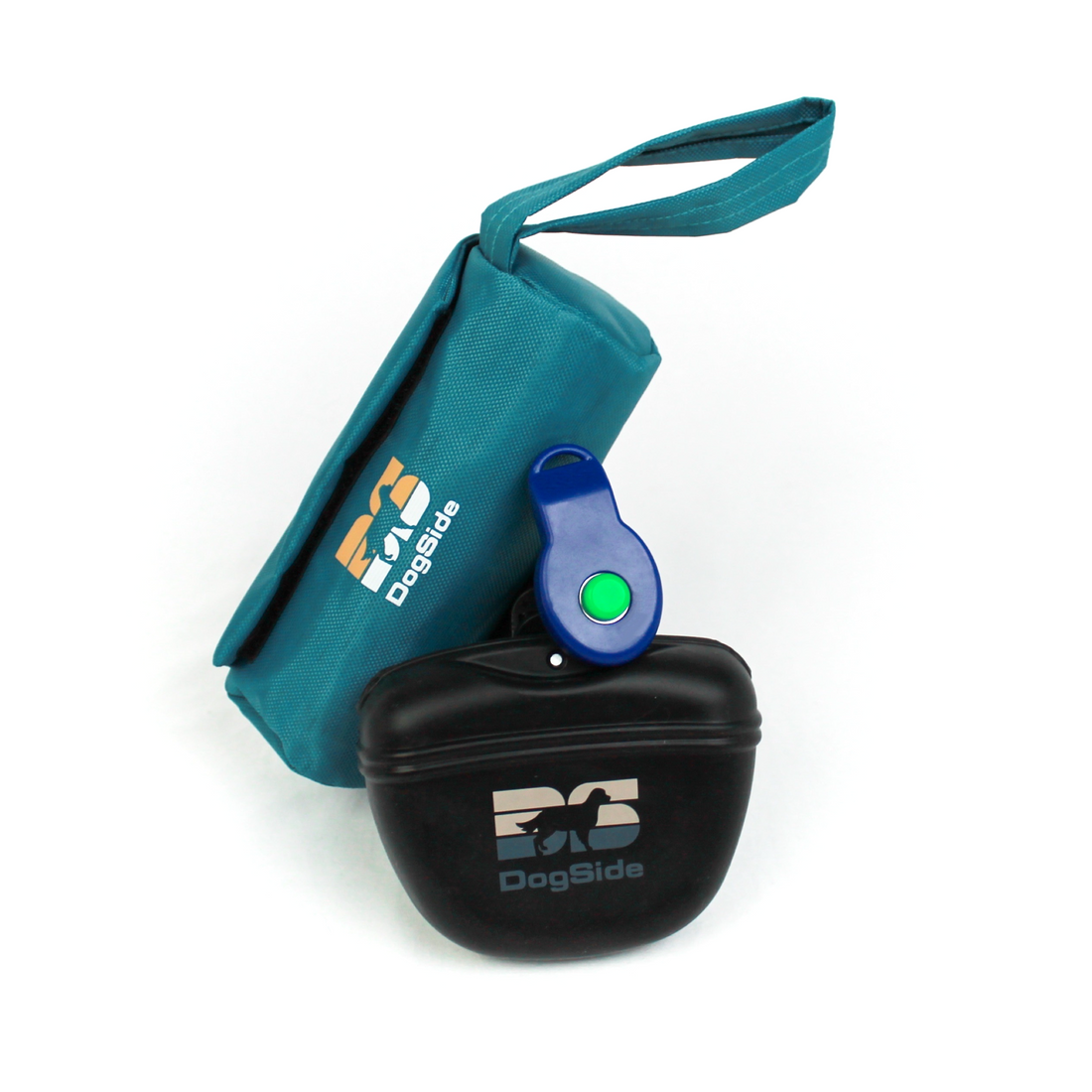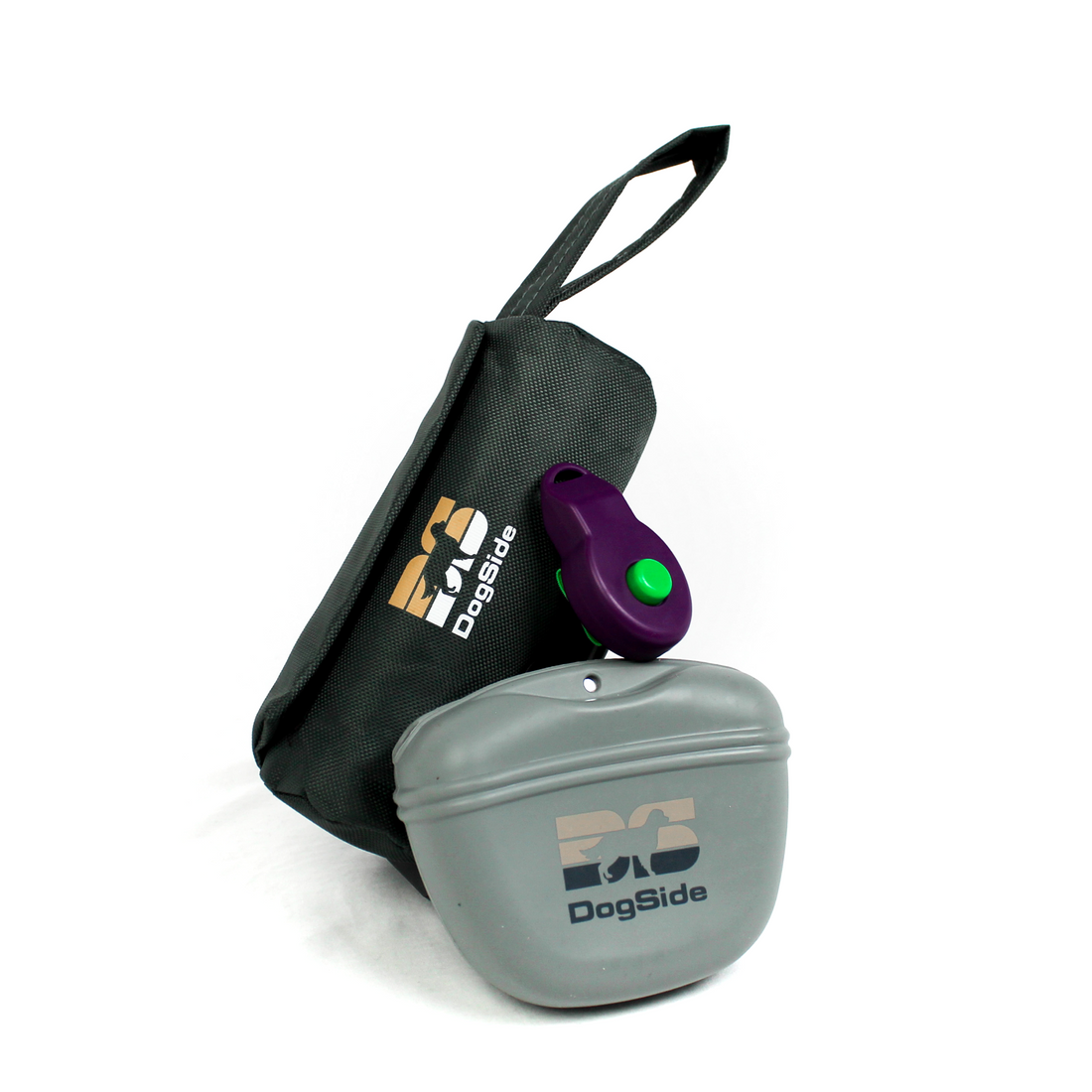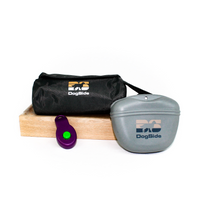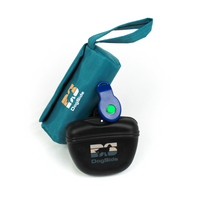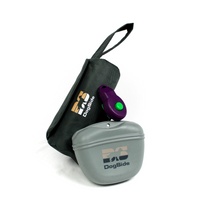 Do you want to teach your dog to sit, paw and other cute tricks? The DogSide training box contains everything you need to train your dog. A finger clicker to extend reward time, silicone treat pouches for rewards, and a food dummy for retrieval. Discover the advantages of the training box below!
Easily teach your dog new tricks: The finger clicker helps you teach your dog new tricks. The reward phase will be extended and your dog will automatically associate the click with the desired behavior. This way you can reward your dog in time for performing the tricks.
🦴 Fast and effective reward: The treat bag is closed with a strong magnet so that your dog cannot get to the treats. Equipped with a clip on the back, you can easily attach it to your bag or belt so that you always have it at hand.
🐕 Retrieving made easy: Fill up the food dummy with tasty bites and the training can begin. The dummy can be used for many different training purposes. Made of high-quality materials, you will have lots of fun with the food dummy for a long time.
Order now and train your dog like a pro!