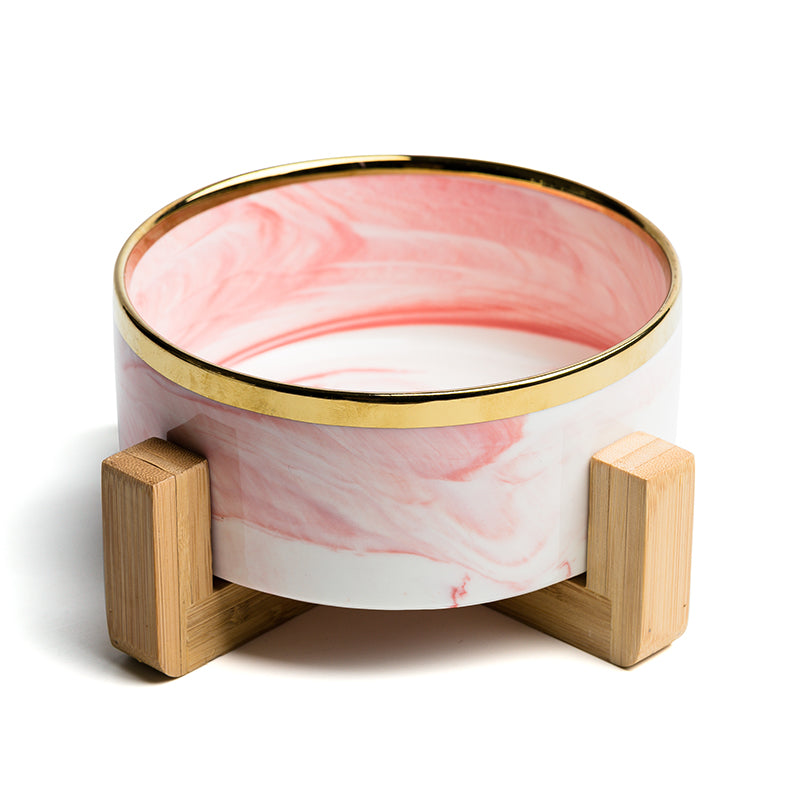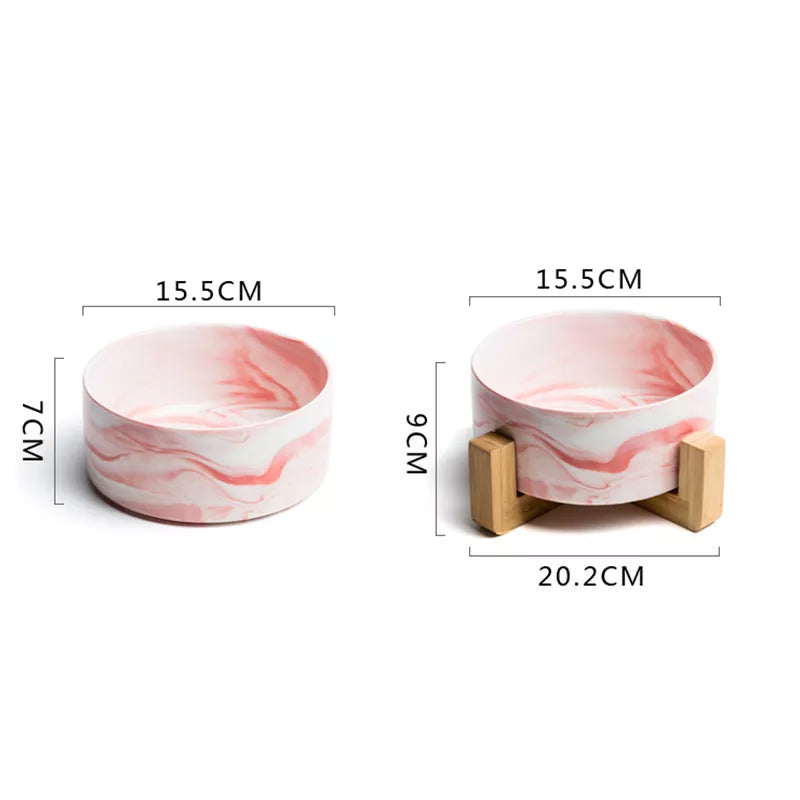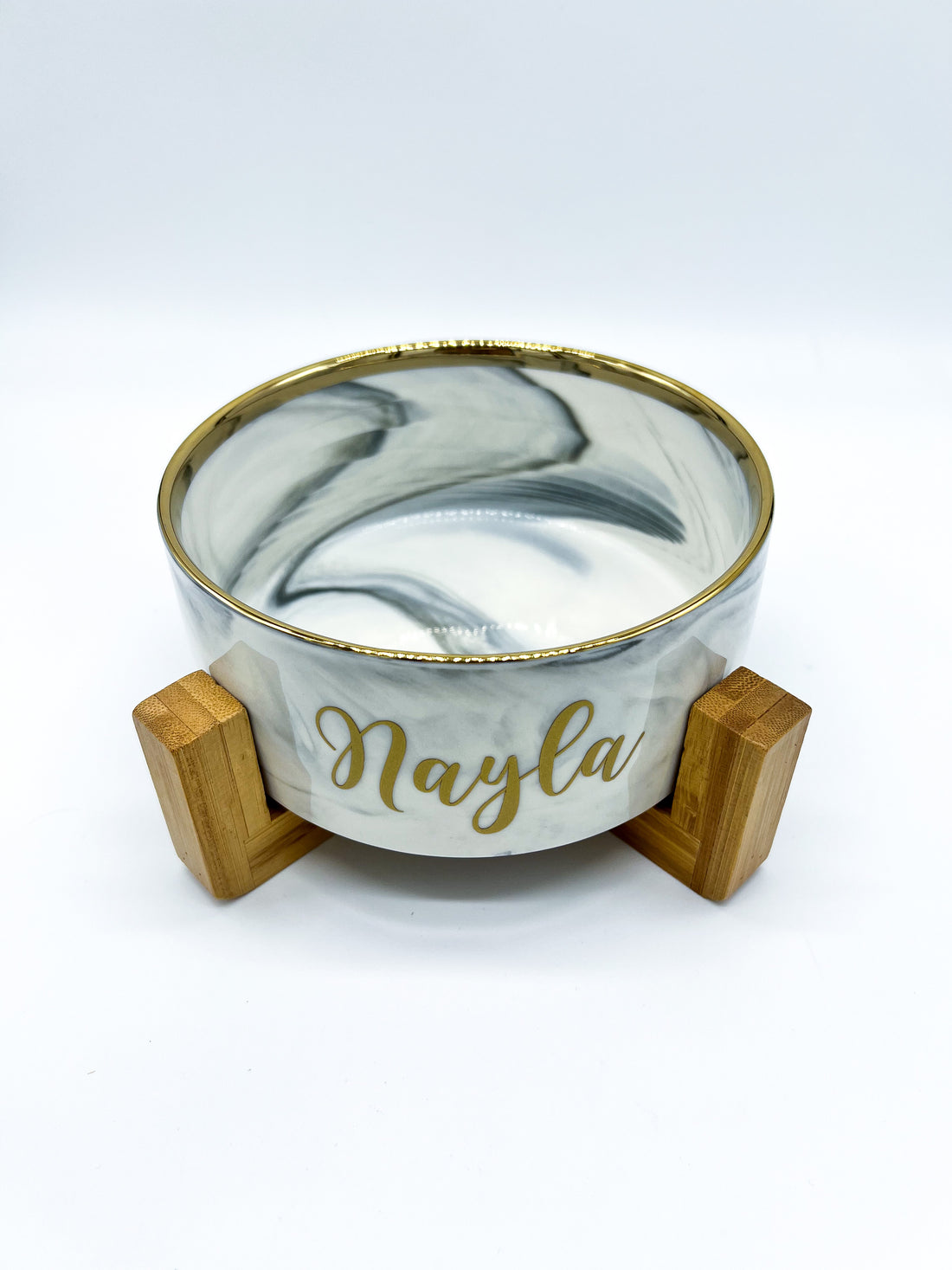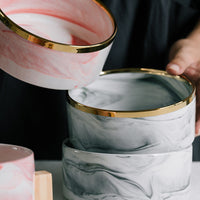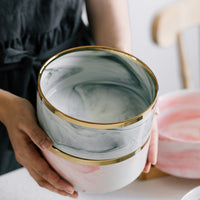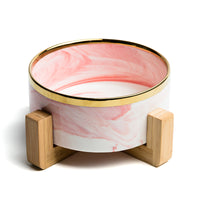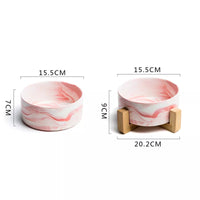 Marble dog bowl with gold rim
The exclusivity of gold has been preserved to this day. Only the nobles could have everything covered in gold and enjoy the wealth. Now we offer you and your dog an extravagant ceramic dog bowl with a marble look and a noble gold rim and bamboo coaster.
🔱 A bowl with a lot of emotions: The delicate colors of pink mixed with the cheerful tone of gold offer you a foretaste of luxury dog items at a great price. The illusory shades of gray mixed with the happy gold are exclusive tableware for every household.
⛑ Ergonomic design: The optimally elevated position of the bowl makes it more comfortable for your dog to get water or food, thus relieving the strain on the shoulder, neck and surrounding joints. The bamboo coaster makes it extremely practical and difficult to tip over.
🧽 Easy to clean: Thanks to the protective coating and the marble look, it is particularly easy to clean the dog bowl. Food leftovers can be easily rinsed out or conveniently removed in the dishwasher.

Order now and enjoy an exclusive marble effect dog bowl with gold rim and your dog's name!