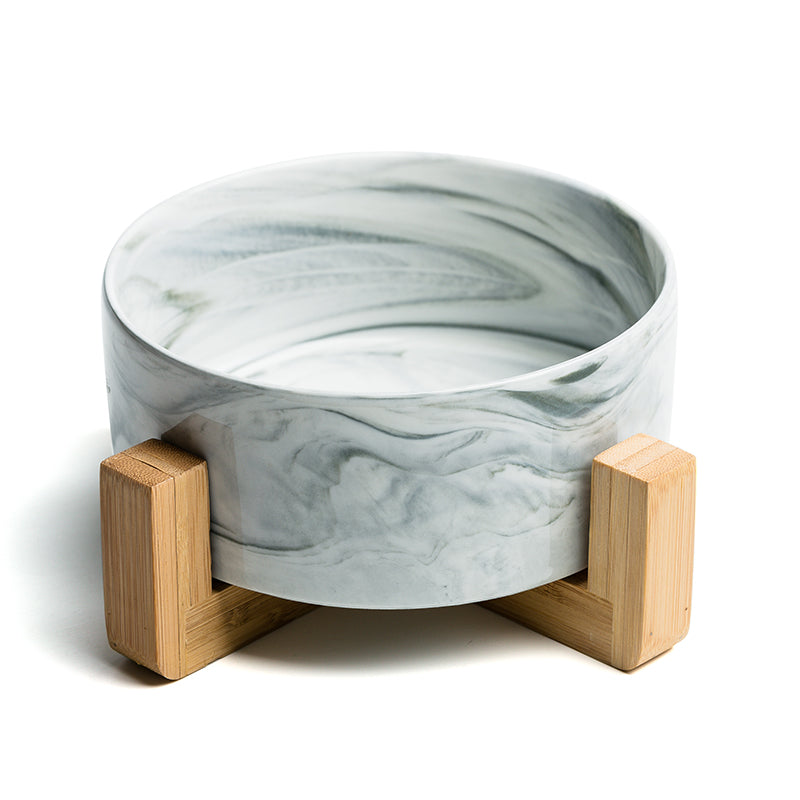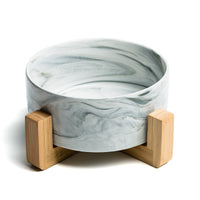 An elegant dog bowl for the most majestic creatures on earth. Give your dog a stylish and personal bowl and enjoy the luxurious lifestyle together. Discover our marble dog bowl with the option of adding your dog's name.
⚜️ By designers for stylish dog owners: The marble-look ceramic dog bowl is a real eye-catcher in any home and looks luxurious. The bamboo coaster looks classy and ensures maximum stability. You can personalize the unique bowl with your dog's name or buy it without a name.
⛑ Ergonomic design: The optimally elevated position of the bowl makes it more comfortable for your dog to get water or food, thus relieving the strain on the shoulder, neck and surrounding joints.
🧽 Easy to clean: Thanks to the protective coating and the marble look, it is particularly easy to clean the dog bowl. Food leftovers can be easily rinsed out or conveniently removed in the dishwasher.
Order a new marble dog bowl for your furry best friend now!