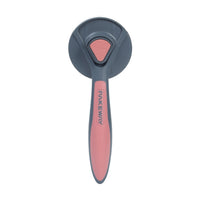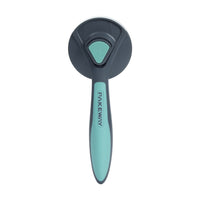 Remove loose hair, dirt and knots with just one movement and enjoy the self-cleaning of your new Dog Brush Deluxe . It has never been so easy to comb your dog and have the right dry coat care. Give your dog a nice coat of fur with a comfortable brush.
😎 Packed with cool features: The bristles glide smoothly over your dog's skin, removing all sorts of tangles, dirt and loose hair. Soft nubs at the end of the bristles ensure better blood circulation in the skin and give a pleasant and tingling massage.
🧼 Self-cleaning dog brush: With just one push of a button, your dog brush deluxe is now clean again. All collected hair can be removed with just one movement and you can immediately collect the next batch.
💈 Ergonomic design: Our dog brush is designed with an ergonomic and non-slip handle so that your hand does not hurt after combing or slip off during the process.
Order now and experience the future of dog brushes!