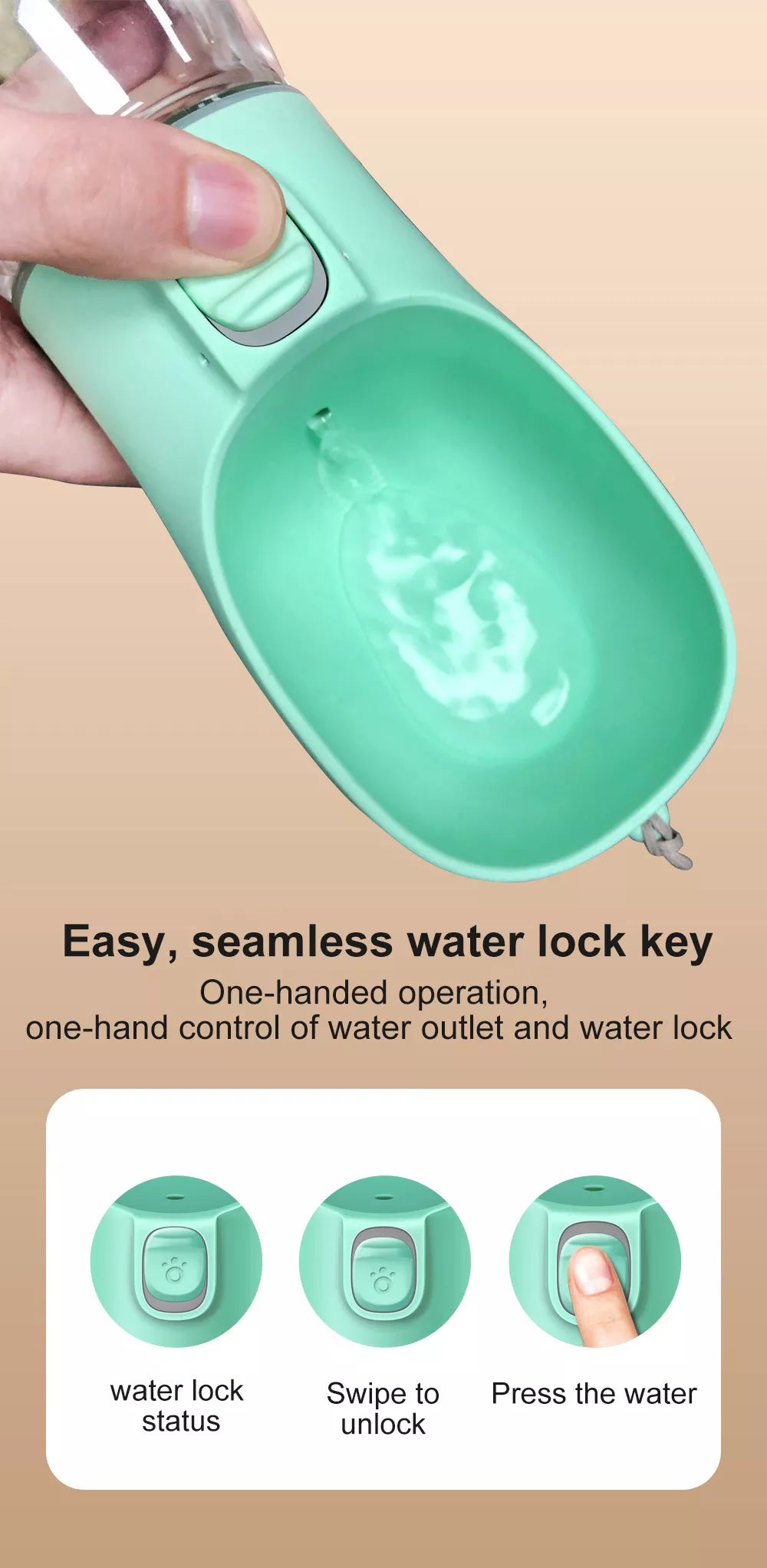 Long walks, a long trip or something to get out in the summer heat? Your dog is getting thirsty and needs refreshment. Our outdoor drinking bottle is the perfect choice to quench your dog's thirst .
💦 Drink anytime, anywhere: Our outdoor drinking bottle for dogs comes in two versions, each with a capacity of 300 or 500 ml. The water gets into the container at the push of a button and you can hold it out to your four-legged friend or lay it down.
✅ ABSOLUTELY SAFE: The drinking bottle for dogs is sustainably made from food-safe ABS plastic. High-quality materials do not change the taste of the water and are non-toxic to dogs and humans.
🐶 Joy of Refreshment: Surprise your furry friend with a little refreshment and watch as he continues the long walk with you full of vigour.

Order now and keep your best friend properly hydrated!